As expected, coronavirus cases in Germany will rise again in the fall. A third vaccination can prevent infections, but at the moment very few can be vaccinated.
The colder it is outside, the more we usually stay inside. And so the Corona virus can spread more easily indoors. According to the Robert Koch Institute (RKI), the seven-day incidence over the weekend was again in the triple digits and rose to about 110 infected per 100,000 inhabitants. Just a week ago the incidence was 74.4.
Due to the rapid increase in the number of infected, experts and politicians have also called for an increase in the number of people being vaccinated for the third time, for the elderly and at-risk groups. Third vaccinations are urgently needed for these vulnerable groups, Dirk Heinrich, Federal President of the Virchow Medical Association, told the Neue Osnabrücker Zeitung.
Eugen Brysch, board member of the German Foundation for Patient Protection, also complained about a "slow process" of vaccination. "Now it seems to us that it was wrong to remove vaccination centers and mobile vaccination teams," he said.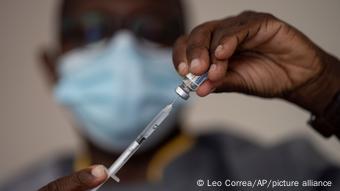 SPD health expert Karl Lauterbach says there is a lot of work to be done among senior citizens and calls for a significant expansion of third-line boosting vaccinations . "Given the growing number of cases, including those in the elderly, a new vaccination campaign, and third vaccines in this age group are absolutely necessary," Lauterbach told the Funke media group.
Left leader Susanne Hennig-Wellsow thinks similarly: Third vaccinations should now begin as soon as possible. Corona's current numbers are "terrible," she warned in an interview. The third vaccination should be advertised in the same way as the first and second.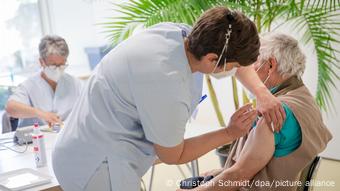 According to the Federal Ministry of Health, only 1.6 million people in Germany have received a third vaccine so far. In Germany so far 55.1 million people, or 66.2 percent of the total population, have been fully vaccinated. According to RKI, the number of coronavirus patients admitted to clinics per 100,000 inhabitants in seven days is currently 2.77./DW